"B

uyers Wanted" For My Vintage, Antique & Classic Collector Project Cars / Parts Cars / Parts Collection. Prices Negotiable / Trades Considered / Down Payment with Scheduled Payments Accepted and Welcomed. "Delivery Possible".


* Perfect for Restoration, Customs, Hot Rods, Rat Rods, Low Riders and or Parts.

CLASSIC CARS FOR SALE: List of my Available Classic Project Cars & Trucks below. Thanks for looking, Rod


37 Chevy Roller, w/ lots of parts too, $2000,
40 Buick Series 80 Limited, 4dr Humpback, $3000,
46-47 Hudson, 3 Pickup Truck Package Deal, $6500, may separate for the right price,
49 Chevy Short Bed Step Side Pickup Truck, 6 cylinder, 3 speed manual, new brakes, exhaust, carb, etc, comes with Clear Title, $2200,
49 Lincoln Cosmopolitan, 2 door, Roller, no engine or trany or interior, $2200,
50 Chevy Pickup Truck, $2650,
50 Ford 2 door coupe, w/ running flat head V8, new floors, brakes, fuel tank and lines, $4650,
50 Ford 2dr Sedan, $1200,
50 Ford 2 dr Coupe (Black) $5000,
50 Hudson Commodore 4 dr, $2000,
51 Hudson Hornet 4 dr, $2000,
51 Hudson Super 6, $2200,
52 Chevy Station Wagon, Tin Woody, $4500,
53 Mercury Monteray w/ flat head V8, $2200,
53 Studebaker, 2dr, $1800,
54 Chrysler New Yorker Deluxe, 4dr, 331 Hemi, 4 Barrel, Auto, NO TITLE, $2400,
54 Dodge Royal V8, 4dr, Factory Hemi, automatic, nice interior, $4500,
54 Hudson Hornet Coupe, twin H carb, $3700,
54 Hudson Hornet 2 dr, $2700,
54 Mercury Sunvalley Glass Top w/ Monteray parts car, $4500 pair,
54-55 Studebaker Champion, 2dr, no motor or transmission, $2500,
55 Chevy 2dr Post, no motor or tranny, $1000,
55 Chevy, 4dr, Parts Car, $1200,
55 Chrysler Windsor 2 dr htp, no motor, $4000,
55 Dodge Royal Lancer, 2dr, Hemi, $3300,
56 Chrysler New Yorker 4 dr, no motor, $800,
56 Chrysler Windsor, 2dr, Green W/ White Top and Nassau Package, Running, $4500,
56 Dodge Coronet, 2dr, V8, push button automatic, $2400,
56 Ford Fairlane, 2dr Wagon, Thunderbird v8, 3spd Manual, Title, $4750 Firm,
56 Ford Fairlane Club Coupe, w/ 3 speed in the floor and 1971 Model 302 engine, $2200,
56 Ford Victoria, 2dr hrdtp, Y Block V8, 3 spd, dual exhaust, $1900,
56 Mercury Medalist 2 dr post, 312 V8 w/ overdrive, $2200,
57 Mercury Monteray 2 dr w/ 4 dr parts car, $2300,
58 Chevy, 2dr Post, Parts Car, $1000,
58 Chevy Belair, 2dr hardtop, $900.
58 Ford Custom 300 Roller, no motor or transmission, set up for big block, fairly solid too, $2000,
58 Ford Custom 300 2 Door, Nice Interior, 351 Windsor, Automatic, S10 Sub Frame, Disc Brakes, Power Steering, El Camino Rear End, $6000,
59 Chevy Panel Truck, No motor, X military Vehicle, Title, $3500,
59 Ford Fairlane 500 Retractable, V8, Automatic, needs retractable work, $8,200,
60 Chevy Impala 2dr Bubbletop Parts Car $1000,
60's Jamaican Fiber Fab w/ Big Austin Healey Frame, no motor or tranny, have glass too, set up for V8 engine, $1000,
61 Ford Uni-body Pickup Truck, no engine, $1500,
63 Dodge 330, 4dr, Wide Block 318, $1200,
63 Pontiac Bonneville, 4dr, Fully Optioned, $2900,
64 Chrysler 300 K, 2dr, 413 V8, Nice Interior, $3100,
64 Chrysler 300 K, 2dr, 413, automatic floor shift, California car and solid, Runs, $4500,
64 Pontiac GTO, 389 4 barrel, near perfect hood, 4spd or automatic hookup, and a 64 Pontiac LeMans w/ a bunch of GTO parts, solid floors, needs quarters, $8500 for the pair,
65 Chrysler 300 "L", Automatic, Center Column Shift, HP 413, Very Solid, Runs, $4000,
65 Ford Thunderbird, 390, automatic, needs brake work and gas tank cleaned, Runs, $2750,
65 Pontiac Catalina 2 + 2, automatic, A/C car, no engine or transmission, $3400,
65 Pontiac Catalina Convertible, 389, automatic, for parts or restoration, $1800,
66 Chevy Short Bed Stepside Pickup Truck, 350, automatic, runs, $4000,
66 Mercury Comet Caliente 2 door Hardtop w/ Cyclone Fiberglass Hood, 289 engine, 3 speed on the column, $5000,
68 Pontiac Sport Lemans, w/ 1970 Rebuilt 455 engine, Automatic, $2500 with motor, $1400 w/o motor,
70 Chevy Monte Carlo, no motor or transmission, $2200,
70 Pontiac GTO, 400, Automatic, w/ parts, $3000,
70 Pontiac GTO, matching numbers 400 engine w/ 8000 miles since rebuild, auto, originally 4spd car, build sheet, asking $5200 or Best Offer,
72 Chevy El Camino, 350 w/ 350 Turbo Automatic Transmission, Running Vehicle w/ Title. asking $5500 before minimal body work and paint, so, get her now, because, once I do the additional work to her price will increase to at least $7500.
72 Mercedes 450 SL, $6500,
73 Ford Mustang Mach I, Cobra Jet 351 Cleveland, Automatic, Posi, 8K Tach, PS/PB/AC, Magnum Rims, $2200, (SALE PENDING)
74 Ford Torino, 2dr, w/ Rebuilt 351 Cleveland, $1800,
79 Ford Mustang Cobra, turbo 4 cylinder, 4 speed manual, $2500,
97 Harley Davidson Buell 1200cc S-1 Lightning Motorcycle, 19541 miles, Lots of upgrades, $4000 Cash or Trades, (SALE PENDING)



FOR SALE * RESTORED COLLECTOR CARS:



1950 Mercury Convertible Custom Barris Hot Rod Roadster $30,000,



Please Call Rod at 1-864-348-6079 or Email Me at; rodneyallocca@yahoo.com
Location: 123 Purdy Rd, Iva SC, 29655








Contact me for those hard to find parts you have been searching for, I might just have what you are looking for! Thanks again, Rod





"Parts Can Be Shipped too".




"Cars I already stripped for parts BELOW"


PLEASE INQUIRY ABOUT AUTO PARTS THAT MAY STILL BE AVAILABLE.


Mid 20's Chevy Car Doors (Chevrolet),
28-31 Model A (Ford),
38-39 Ford, 4dr, (Ford)
40 Lasalle Model 52, 4 door (Cadillac/GM),
41 Ford Deluxe (Ford),
42-46 Chevy Pickup Truck (Chevy/GM)
42-48 Chevy Fleetline Fastback (Chevy/GM),
47 Buick Fastback (Buick/GM)
47 Chevy Fleetline Fastback (Chevrolet),
47-48 Chevy Fleetline Aerosedan, built up 6 cylinder (Chevrolet),
48 Chevy Fleetmaster (Chevrolet),
48 Chrysler Windsor (Chrysler/Mopar),
48-50 Jeepster,
48 Studebaker Champion Convertible
49-51 Willeys Jeep,
50 Cadillac 4dr (Cadillac/GM)
53 Desoto, 4 door (Mopar),
53-54 Mercury (Mercury/Ford),
54 Ford 4dr (Ford),
55 Buick Riviera (Buick/GM),
55 Desoto, 4 door (Mopar),
55 Pontiac 4 door wagon (Pontiac/GM),
55-57 Ford Fairlane, some 4 door (Ford),
56 Chevy Pickup Truck (Chevy/GM),
56 Desoto (Mopar),
56 Packard Clipper,
57 Chrysler Windsor 4 door (Chrysler/Mopar),
58 Cadillac Coupe Deville, 4 door (Cadillac/GM),
58 Chevy, 4 door (Chevy/GM),
58 Ford Country Sedan Station Wagon, 4dr (Ford)
58 Ford Edsel Corsair, 2dr Hard Top (Ford Division),
58 Mercury Parklane 2dr hardtop (Mercury / Ford),
58 Mercury Wagon, 4 door (Mercury/Ford),
58 Oldsmobile Super 88, 4dr (Olds / GM),
59 Edsel Ranger 2dr Post (Ford),
60-61 Ford Falcon 2dr Hardtop, (Ford)
60 Ford Thunderbird, Blue, "J" Code Lincoln 430 engine (Ford),
60's-70's MGB, Deck Lid, Splash Pan, Grill (MG)
61 Pontiac Bonneville 2 drhtp Bubble Top, w/ frt clip (GM),
61 Starliner (Ford),
61-66 Chevy Impala / Belair (Chevy/GM),
63 Pontiac Tempest (GM)
64 Cadillac Coupe Deville (Cadillac/GM),
64-72 Chevelle 2drhtp (Chevy),
64 GMC Stepside Long Bed Pickup (GMC / Chevy),
64 Mercury Cyclone (Mercury/Ford)
64 Mercury Monteray, 4 door (Mercury/Ford),
64 Pontiac Grand Prix (GM),
65 Mercury Caliente (Mercury/Ford)
65 Pontiac Grand Prix (GM),
66 Cadillac Convertible (Cadillac/GM),
66 Mercedes 200, 4 door "DUAL CARB SETUP ONLY" (Mercedes),
66 Plymouth Sport Fury (Plymouth/Mopar),
66-67 Ford Fairlane (Ford),
66-67 Mercury Comet (Mercury/Ford),
67-68 Mercury Cougar (Mercury/Ford),
67-72 Chevy Pickup (Chevy/GM),
68 Chevy Belair, 4 door (Chevy/GM),
68 Chevy El Camino (Chevy/GM),
68 Plymouth Sport Fury Convertible (Plymouth/Mopar),
68-69 Ford Ranchero (Ford),
68-72 Chevy Nova (Chevy/GM),
70 Chevy Belair, 4 door (Chevy/GM),
70 Oldsmobile Vista Cruiser Station Wagon (Oldsmobile/GM),
70-72 Pontiac Grand Prix (Pontiac/GM),
70-76 AMC Gremlin (AMC),
71 Buick Rivera (Buick/GM),
71 Cadillac Calais 2dr Hardtop, (Cadillac)
71 Chevy Pickup Truck (Chevy/GM),
71 Ford Pickup Short Bed Sport Custom (Ford),
71 Pontiac Lemans (Pontiac/GM),
72 Ford Ranger Pickup (Ford),
72 Pinto & Wagon (Ford),
72-73 Ford Ranchero (Ford),
73-77 Chevy El Camino – Chevelle (Chevy/GM),
73 Ford f100 Pickup (Ford),
73 Oldsmobile Custom Cruiser 4dr Wagon (Olds/GM),
73 Pontiac Sport LeMans (Pontiac/GM),
74 Ford Pinto, beefed up 4 cylinder, (Ford)
77 Cadillac Coupe Deville (Cadillac/GM),
78 Oldsmobile Cutlass Supreme (Oldmsobile/GM),
80 Buick Sport Coupe Turbo Full Size (Buick/GM),
86-87 Chevy Monte Carlo SS (Chevy/GM),
Late 70's Spitfire (Triumph),
Mid 80's Oldsmobile Cutlass (Oldmsobile/GM),



PLUS:



FOR SALE *All kinds of engines, rear ends, miscellaneous auto parts from other classic / antique makes and models too, big to small, including over 200 Bumpers.

* WE WILL SHIP TO YOUR LOCATION:
Please Call Rod at 1-864-348-6079 or Email Me at; rodneyallocca@yahoo.com
Location: 123 Purdy Rd, Iva , SC 29655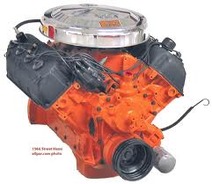 Classic / Antique
AUTO PARTS FOR SALE:
http://www.myoldrelic.webstarts.com

Copyright January 7, 2014


My Classic Project Cars
FOR SALE:



VIDEOS:

* You can see all my ​"Classic Project Car" YouTube videos below.



Please be patient




while they load!




Classic Project Cars For Sale. "PLEASE CALL", "Buyers Wanted".Collector in Iva , South Carolina looking for collectors WTB his classic cars and or parts, one, several, or all, including Mopar. Keep checking back too, new inventory coming in all the time. If interested please email me at rodneyallocca@yahoo.com or call me at 1-864-348-6079, Thanks again, Rod




#classic project cars for sale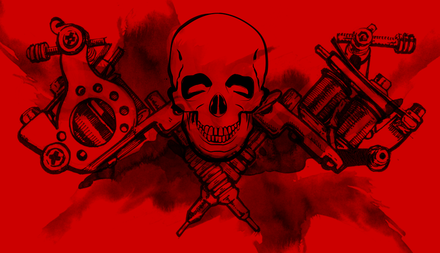 "MY CLASSIC PROJECT CARS FOR SALE"
Saving a small part of automotive history is my goal!


(Please be patient while all the videos load!)



"Burning the midnight oil trying to save classic cars from the crusher".
STOP!

Don't walk away, do your part too!
Contact Information:

Rod Allocca
123 Purdy Rd
Iva, SC 29655

1-864-348-6079
Please Call!